Motoring Advice
A Guide to Fuel Cards, Loyalty Cards and Cash Back Credit Cards

Last updated 11 July 2022  | Published 4 March 2017
There are four types of card you can use to make purchasing fuel easier and cheaper:
Fuel Loyalty Cards

Supermarket Loyalty Cards

Cash Back Credit Cards

Fuel Cards for Business Customers
Fuel Loyalty Cards

Esso
Esso do not have their own fuel loyalty card but they have partnered with Nectar and Tesco.
Esso and Nectar
You can collect Nectar points when you fill up at participating Esso branded service stations.
When it's time to spend your Nectar points, you can do so at Esso branded service stations. You can choose a 5p per litre discount on fuel or use your points for shopping at many retailers including Sainsnsbury's, Argos and eBay.

Esso and Tesco Clubcard
Esso has partnered with Tesco at nearly 200 stores. This means you can collect Clubcard points at all Esso branded service stations with a Tesco Express shop.   Just use your Clubcard when you pay in-store or at the pump for points on your fuel and shop purchases. You can also spend your vouchers on fuel.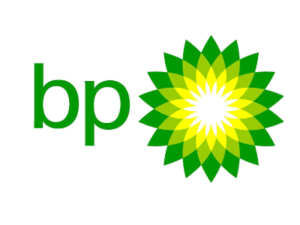 BP
Customers used to be able to collect Nectar points when topping up at BP petrol stations, but now the company has its own fuel reward scheme, BPme.
BPme
You need to download the app or register for a card to be a member.
When you register your BPme card, you'll get a bonus 500 points to help get you started.
You will receive one point per litre of fuel you buy, and two points for every litre from the Ultimate range.
Earn one point for each pound spent at the BP shop and car wash.
Redeem points in store, on fuel or on items from the BP rewards catalogue, which includes products from Tefal, Russell Hobbs and Remington.

Shell
Shell Drivers' Club was the previous loyalty scheme offered by the petrol station chain, but this scheme has now been replaced by Shell Go+. 
Shell Go+
With Shell Go+ you earn visits, instead of points.
Order a card and key fob at Shell Go+ or download the app to access the benefits straight away.
You will  get a fuel reward every tenth visit, which Shell counts as anytime that you spend at least £10 on fuel or £2 in the shop.
In addition get 10% off all hot drinks, deli2go and Jamie Oliver deli by Shell food ranges, as well as Shell lubricants and car washes.
If you  fill up on Shell V Power, you'll get a £3 reward for every 300 litres that you purchase.
Find your nearest Shell Go+ station
Texaco
Star Rewards
With Star Rewards you will save 1p for every litre of fuel purchased.   Buy 1 litre of fuel and get 1 Point (worth 1p).
As a new member, you'll receive 200 bonus points for registering.
Once you've reached 500 points, you can redeem them on fuel or choose from a range of £5 vouchers via love2shop for the likes of M&S and Argos.
You also have the option to make a charitable donation to Action for Children, The Trussell Trust, Age UK, FareShare and The East End Community Foundation which Texaco will double.
Find your nearest Texaco Station
Supermarket Loyalty Cards
Supermarkets do not offer dedicated fuel loyalty cards. Instead, they include fuel points as part of their loyalty card schemes.
Tesco Clubcard
Use your Tesco Clubcard at Tesco Fuel Stations to purchase fuel and earn 1 point for ever £2 you spend. 
Tesco Clubcard Points

Every quarter your points are turned into Tesco Vouchers (minimum of 150 points required).  

150 points gets you a £1.50 voucher.

You can use Tesco Vouchers for fuel purchases as well as in-store and online
At Esso branded service stations with a Tesco Express shop, you can:
Collect one Clubcard point for every £3 spent on Esso fuel. 

For car washes or any other in-store purchases, collect 1 point for every £1 you spend.

Pay with a Tesco Clubcard Credit Card and you get an extra point for every £4 you spend. 

Spend your Clubcard vouchers
Sainsburys + Nectar Card
Collect Nectar Card Points
You'll earn 1 point for every full litre of fuel purchased at Sainsburys petrol stations and 1 point for every £1 spent in store or online.

You can collect your Nectar points with a variety of other members of the Nectar partnership including

Esso.
Spend Nectar Card Points
Points can only be spent when paying for fuel in the petrol kiosk and cannot be spent when paying for fuel at the pump at Sainsbury petrol stations.

Points can be spent in blocks of 500 (£2.50).

You can spend your Nectar points with a variety of other members of the Nectar partnership including Esso –

5p off every litre of fuel when you swap 300 points.
Asda Rewards
Asda are currently trialling a new loyalty scheme called Asda Rewards.  It is not currently available in all stores.  See if it is available in your local store.
The new "Asda Rewards" app lets customers build up cash rewards at the supermarket when they buy select products while letting you know which qualifying products you need to buy to earn money into your "cashpot".
Once enough cash has been built up, the money can then be deemed by creating a voucher in the app which is then scanned at the checkout.
MyMorrisons
Morrisons have changed their loyalty scheme from Morrisons More Card to My Morrisons.
You can no longer earn points when you shop in store, in the Café, at fuel stations and through gift cards.
The loyalty scheme has changed from a points based card scheme to a money off and instant rewards based programme.
Cash Back Credit Cards
Cashback Credit Cards, helping you save money on your petrol and diesel.
There are plenty of credit cards that offer cashback so it is worth having a look around to find the right one for you.
Obviously paying for petrol, or indeed anything else, on a cashback credit card will earn you something back, but the trick is to make sure it is worth your while.
See the best cash back credit card deals
Fuel Cards for Business Customers
Company fuel cards work by allowing drivers to pay for company fuel using the fuel card instead of cash or a credit or debit card. This enables companies to save money on fuel costs and reduce admin time required to process employees claiming back business fuel expenses.
A fuel card is an alternative payment solution that businesses give to their drivers, exclusively for purchasing fuel and motoring expenses. Unlike a credit card, there is no interest charged on payments.
It also gives you extra control and security, where you can restrict purchases to fuel only, or open it up to other forecourt services. It's up to you what restrictions you set.
gain more control over their fuel expenses. Each fuel card can be assigned to either an individual driver or specific vehicle, with spend limits per card and 24 hour access to the associated online account.
Fuel Card Types
There are a number of types of fuel card available in the market, these fuel cards differ based on price, the petrol stations they can be used at and the services they offer. The best fuel card for your business will depend on your location, fleet size and business requirements.
Some fuel cards charge a fee for having the service and others are completely free.
Accepted at Esso, Shell and BP, and excellent coverage across Europe

Account fee-free for 6 months
Monitor fuel performance
Manage account online
Single-network cards give you access to 1,100 Shell stations across the UK offering coverage across motorways, main transit routes and in towns and cities.
Multi-network card offers acceptance at over 3,800 stations nationwide including the Shell network as well as our partner locations including Esso, Texaco, Morrisons, Gulf, Gleaners and Circle K.
Online platform to enable you to keep track, visualise and securely save all of your fleet's transactions
Choose between:
The Business Card
Single VAT approved invoice
Comprehensive online fuel management reporting
Collect Texaco loyalty points with Star Rewards
Also accepted at 1,200 BP service stations (subject to a 1p per litre surcharge)
Fastfuel Card
Access to over 3,200 service stations
Competitive fixed weekly pricing across the entire network
Comprehensive online fuel management reporting
Purchases restricted to fuel, oil and car wash
All Star currently offer 5 different fuel cards:
Allstar One Fuel Card
Allstar One Electric – our combined fuel and electric charging card
Allstar Supermarket Fuel Card – all major supermarkets included
Allstar One Monitor Fuel Card – for the Public Sector
Allstar Plus – business credit and fuel card
---
Compass Vehicle Services Ltd offer:
nationwide car leasing – bad credit car finance – used car deals – personal leasing – business car leasing – best car lease deals – non-status car leasing
---
Back to all help and advice articles