Debt and Credit Advice
Where to Get Free Debt Advice in the UK (Contact List)
14 December 2021
Free Debt Advice Contacts
If you are struggling with debt, get in touch with any of these national organisations; which offer free, impartial help and advice.
Business Debtline

Tel 0800 197 6026 Monday to Friday: 9am – 8pm, web chat closes at 6:30pm.
Business Debtline is a charity run by the Money Advice Trust.
A free debt advice service for the self-employed and small businesses in England, Wales and Scotland.
Telephone or web chat with an adviser.
Citizens Advice
(England) Tel: 0800 144 8848 | (Wales) Tel: 0800 702 2020 Available 9am to 5pm, Monday to Friday.
Citizens Advice provide a wealth of debt advice on their website
If you need urgent debt help you can speak to a trained adviser at your local Citizens Advice, by phone or by online chat. 
Citizens Advice Northern Ireland is separate, but offers the same service.
Debt Advice Foundation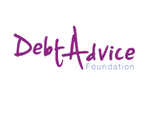 Tel: 0800 0434050 Monday to Friday 8am to 6pm
A specialist debt charity offering free, confidential advice on all aspects of debt.
Advise on the full range of debt solutions.
Money Helper (formerly the Money Advice Service)
Tel: 0800 011 3797
Free impartial guidance that's backed by government.
Money Helper has information about debt management and free debt advisory services.
Get in touch online or over the phone.
National Debtline
Tel: 0808 808 4000 Opening Times: Mon – Fri 9am to 8pm, Sat 9.30am to 1pm
National Debtline provides free advice and resources to help people deal with their debts. 
Advice is available over the phone, online and via webchat.
Provide advice relevant to England, Wales and Scotland (but not Northern Ireland)
PayPlan
Tel: 0800 280 2816  8am-8pm Monday to Friday and 9am-3pm on Saturdays
Free simple debt advice to anyone who needs it.
See all the different debt solutions that are out there so you've got a clear idea of what your options are, and how each one could help you. 
Live chat and email support for immediate help.
Tel: 0800 138 1111 Opening Times: Mon – Fri 8am to 8pm, Sat 8am to 4pm
Provide free, expert debt advice across the UK.  
StepChange can help with small debts and large debts.
They can also help you set up and support your chosen debt solution.
---
Compass Vehicle Services Ltd offer:
nationwide car leasing  –  bad credit car finance  –  used car deals  –  personal leasing  –  business car leasing –  best car lease deals  –  non-status car leasing
---
Back to all help and advice articles