News and Reviews
VW Bringing the Beach Buggy Back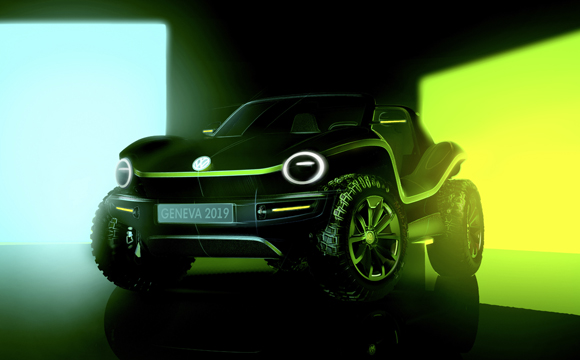 What Is A Beach Buggy?
A beach buggy or otherwise known as a Dune Buggy is basically a big toy created for travelling across sand dunes, beaches or deserts.  It brings the driver immense pleasure and puts a great big smile on their face, if it doesn't they are not going fast enough!!
The Volkswagen beetle has been the vehicle of choice to use as a chassis. The first dune buggy was built in 1964 by Bruce Meyers.  Globally around 250,000 individual vehicles were built as one off's from the beetle after Bruce's creation came out.
Now Volkswagen is bringing the legend back to life!
Volkswagen Beach Buggy
According to their website Volkswagen are bringing a legend back to life, and will be revealing the first fully electric buggy or e-buggy.  Sticking with the original idea of the beach buggy, the VW beach buggy will have no doors, no roof, whilst the wheels dominate the overall look.  The Buggy will be unveiled at the 89th International Geneva Motor Show in March this year.
Other VW Concept cars from Volkswagen include:
The E-Bugster Concept

Continuing on the beetle sporty theme this all electric gem can go from 0 – 60 in 10.9 seconds.  It can completely charge in just 35 minutes.  Its the design of this car which really gets you going, it looks amazing.  The design of the car has been lowered to that of a traditional beetle which gives it a real sporty look.  The high tech interior is pure theatre – press start and you are bathed in a white light, which then turns to blue.  The pulse light around the instruments pulses around into the doors and around the air nozzles.  This car screams cool!
Golf GTE Sport

Volkswagen have not forgotten their roots or the hundreds of thousands of fans who love the Golf GTI.
The Golf GTE Sport has a carbon body, completely new cockpit design, showing how VW have taken their much loved classic and catapulted it into the future.
---
Compass Vehicle Services Ltd offer:
nationwide car leasing – bad credit car finance – used car deals – personal leasing – business car leasing – best car lease deals – non-status car leasing
---
Back to all help and advice articles