News and Reviews
A History Of The Ford Fiesta
The History of the Fiesta
Happy belated birthday to the Ford Fiesta! This iconic car appeared on the scene in 1976 and recently celebrated its 40th Birthday. Manufactured by the Ford Motor Company, the Fiesta which was originally developed under the project name "Bobcat", was the first front wheel drive Ford car that was available on a global scale. Left-hand drive versions were accessible to buy in Europe in 1976 but the UK had to wait until 1977 for a right-hand drive version.
Fiesta MK1
Source: Car and Classic
The Fiesta MK1, manufactured from 1976 to 1983, was available in 2 models; 3-door hatchback and the 3-door panel van. With a largely angular appearance, it resembled the Fiat 127 in appearance but benefited from some aerodynamic consideration. Prices started from £1,856 which at the time represented reasonable value in terms of other car prices. In 1978, it was Britain's best-selling supermini and won the UK Design Councils Efficiency Award for "exemplary contribution to the reduction of running and maintenance costs". Very few changes were made until 1981 when a few minor design adjustments were made to the bumper, making it larger for crashworthiness regulations.
Fiesta MK2
Source: Pistonheads
First appearing in August 1983, the second-generation model was very like the MK1, but with a bit of a facelift. Both the front end and the interior were revised, with some alterations to the boot lid. Considered to be one of the best diesel cars around at the time, it had fantastic fuel economy, but it was incredibly noisy. 1987 saw the best year for Ford Fiestas in terms of sales with over 150,000 sold in the year.
Fiesta MK3
Source: Car Body Panels 4 U
First unveiled towards the end of 1988, the MK3 went on sale in February 1989. This third-generation Fiesta was available as a three or five-door hatchback and a 3-door panel van. What made this model famous was the five doors, which made it ideal for carrying plenty of stuff, and people! Voted What Car? Magazine's "Car of the Year" in 1989 the Fiesta MK3 had the longest production life of any Fiesta to date. Although production for the MK3 didn't end until 1997, from 1995 onwards it was built and sold in tandem with the new MK4.
Fiesta MK4
Source: Auto Express
1995 ushered in the MK4 Fiesta with its instantly recognisable curves. Two more styles were added to production for this model; a 3-door high cube panel van and a 2-door coupe utility. Although it wasn't sold in America the Fiesta MK4 was a popular car and Britain's bestselling car from 1996-1998.
Fiesta MK5
Source: Driving
From 1995 – 2002 this model, which was largely inspired by the Ford Focus, was the Fiesta to buy. It was in fact very like the MK4. It was the UK's best-selling supermini in 2001.
Fiesta MK6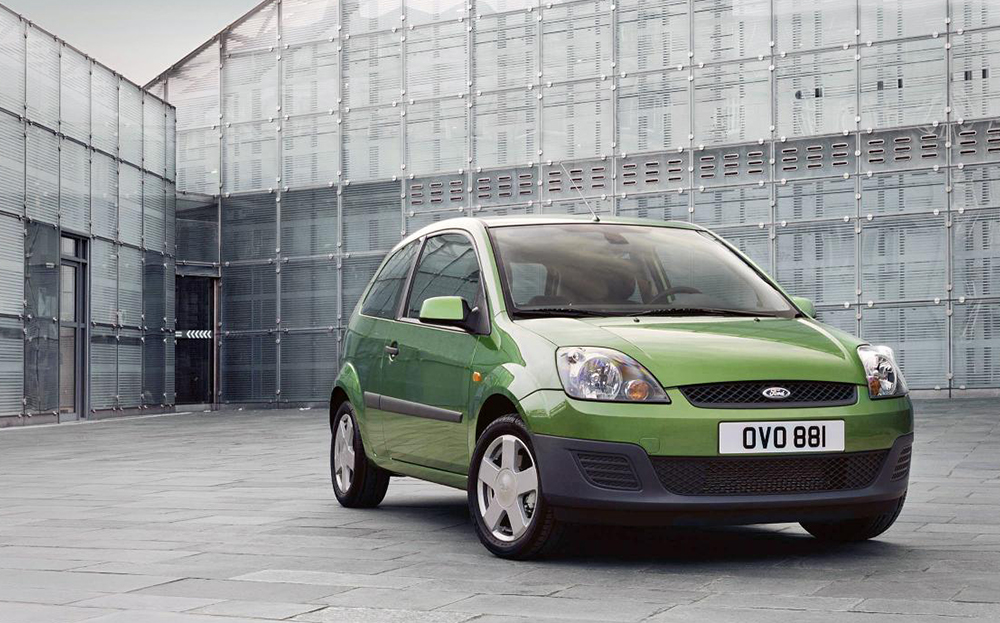 Source: Driver
Hugely popular in the UK, this was the first Fiesta sold in Asia and Australia, it was available as a three or five-door hatchback, 4-door saloon, and 3-door panel van. In 2006, it had a bit of a facelift which included the technology that made it one of the most affordable and useful cars around.
Fiesta MK7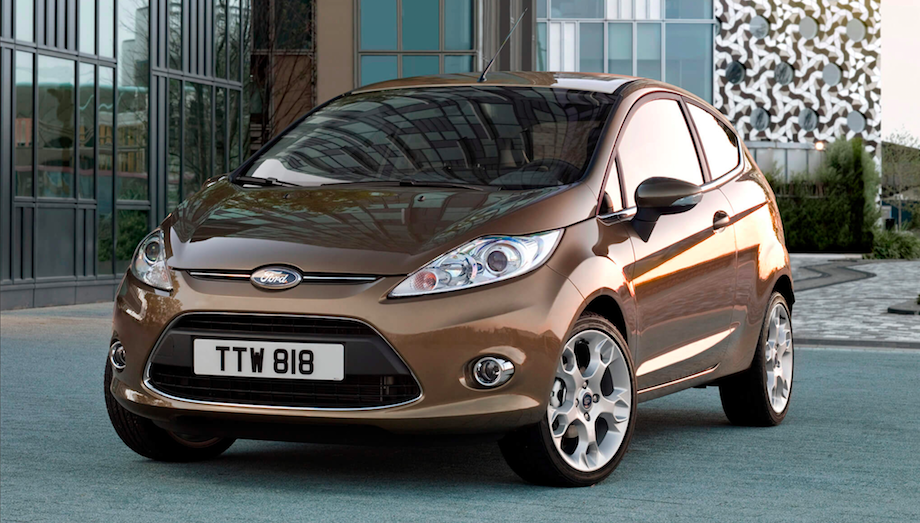 Launched in 2008 this is the current generation of Fiesta, it has won numerous awards including Best Small Car 2014 and Top Gears Car of the Year 2013. In 2014 Fiesta became the best-selling car of all time in Britain.
Looking back on the last 40 years of Fiestas, it's no wonder they have remained a popular choice for motorists, improving year on year in terms of driveability and comfort. Here's to you, Fiesta!
---
Compass Vehicle Services Ltd offer:
nationwide car leasing – bad credit car finance – used car deals – personal leasing – business car leasing – best car lease deals – non-status car leasing
---
Back to all help and advice articles