Vehicle Leasing
Advantages of Personal Car Leasing
Years ago, obtaining a car was a fairly simple affair. You got your dad to give you a few driving lessons, then you went with a professional instructor to iron out the mistakes, then you passed your test. Then you bought your first car. It was usually an old banger bought for a few hundred pounds and although you were proud of it you would soon grow tired of it breaking down.
Well now there is a different way. Leave behind the old banger's and start dreaming of a brand new model. Personal car leasing is the way forward and is the most popular method chosen by people who want to get into a new car. But for those who are unsure of what personal car leasing is and whether it could be right for you here is some information to help make up your mind.
Personal car leasing advantages, there are a fair few, here are some..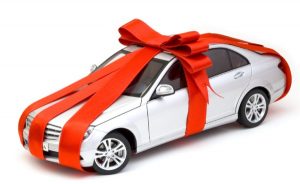 First of all – you get a new or nearly new car with that lovely new car smell and few miles on the clock. You can thoroughly enjoy two or three years of trouble-free motoring and then either hand the car back and walk away, or take out a lease on another car. In addition to this, you don't have to pay road tax because you do not own the car.
With personal leasing you can often get yourself into a bigger, better car than you would if you were paying cash or using other forms of finance to fund your purchase. And even if you start out leasing a small car, you have the option of being able to move up to bigger cars as you progress.
Another great thing is that you will always be driving a reliable car that is covered by a manufacturer's warranty (this can vary from 2 to 5 years) and you won't need to find a hefty deposit to buy your car. With a CVS leasing agreement you will only pay a first (initial) payment – not a deposit.
With CVS Ltd you won't need to worry about having a bad credit score or a poor credit score because we specialise in providing personal car leasing for people in this position. Even if you have a non-status score with little or no credit history you can still qualify for a personal leasing agreement.
Monthly payments with a leasing agreement are usually lower than with a standard finance arrangement. The future value, or depreciation, of the car doesn't matter to you because you won't need to sell it on to recoup costs; you just hand it back, or as with over 90% of our customers renew the lease on a better car.
Personal car leasing advantages from CVS Ltd
Tailor made leasing agreements
CVS Ltd carry out all their own underwriting, what this means to you is that they are able to create a leasing agreement that suits your individual requirements.
Professional Staff
All CVS Ltd staff have been working within finance and the motor industry for many years, meaning they will be able to advise you every step of the way. Furthermore, when you take out a lease with CVS Ltd there are no
third parties involved.
Communication
CVS Ltd are with you every step of the way from application to the end of your lease supporting you and are easily contactable.
Disadvantages of leasing a car
Looking at the bigger picture, there are only a few limitations to those who prefer to lease their vehicle. Firstly, and most obviously, you don't have ownership of the car whilst you are making payments on it.

In addition, some leasing agreements impose mileage limitations and you could end up paying extra charges if you exceed the agreed limit. However, if you know you'll be covering some distance, you can negotiate a higher limit if you need to. Also, you won't be able to customise or modify the car in any way and you may have to pay extra charges if you exceed what is considered 'normal wear and tear'.
If you think personal car leasing is the way forward for you, then CVS can help. With experience professionals offering advice on which vehicle would best suit your needs and our bad credit personal car leasing service, you could be driving around in a great set of wheels before you know it!
---
Compass Vehicle Services Ltd offer:
nationwide car leasing – bad credit car finance – used car deals – personal leasing – business car leasing – best car lease deals – non-status car leasing
---
Back to all help and advice articles